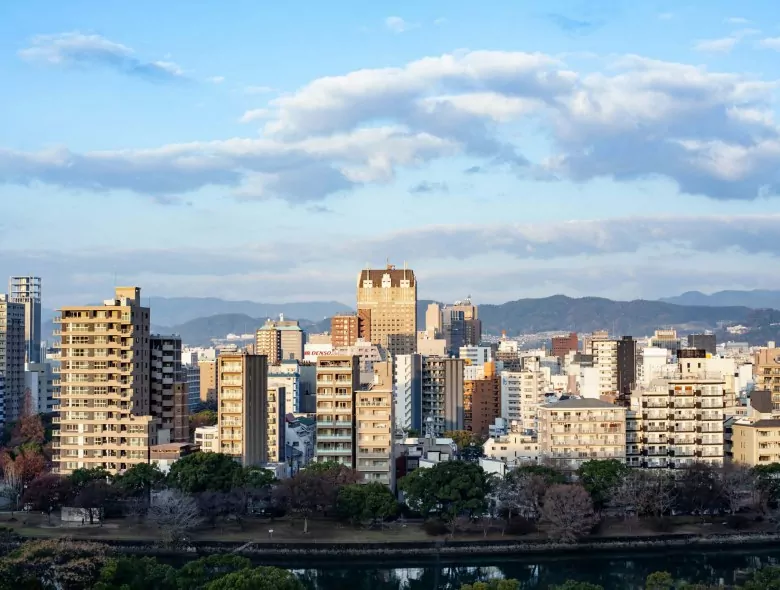 There are always buildings getting knocked down and re-built in Japan, it is a country keen on redevelopment. But, when it comes to Danchi renovation, Village House is taking a different approach.
The Danchi renovation trend is becoming increasingly popular since it is one of the best options for affordable housing. On top of this, Danchi is more sustainable and is nearly always conveniently located – close to stations, shops, schools, and hospitals.
In various countries across the world, particularly in Europe, older buildings are often more sought after. This is because of a long history being associated with the buildings – home buyers are often taken in by the romantic idea of a building from another era. This same idea is reflected by Westerners moving to Japan who often buy older wooden Japanese buildings – buildings that are often left abandoned. In Japan, new builds tend to be favored. This is because new builds are considered safer when it comes to natural disasters than older, traditional wooden Japanese buildings. Fortunately for Danchi, these buildings are also considered earthquake resistant.
Village House and other companies such as Muji design are leading the way in renovating Danchi housing in Japan. Why not take a look at our website and find a rental property for you?
What is Danchi Housing in Japan?
Danchi is a form of social housing in Japan, established in the 1950s to combat the housing crisis. Danchi are blocks of apartments that were the symbol and start of a new modern lifestyle in the post-war recovery.
Not only was there an immense shortage of housing in the 50s after the war, but also people flocked to the cities for new employment opportunities. With the growing amount of people in the cities, there was a growing need for social housing in Japan, particularly in the cities.
The building of Danchi housing in Japan became the countries' first major multi-story living space, and it was a major step towards the cities filled with high-rise apartments which we are so familiar with now. These houses more largely resemble those built in the West – without Japan's investment into Danchi, we might not have the skyscrapers in Japan that make cities like Tokyo so famous today.

Danchi became a popular and exciting form of affordable housing that gave young families, especially newlyweds, an opportunity to move out of multigenerational homes and to live a more independent life with space to start a family.
The 'golden age' of Danchi apartments was during the 1950s up until the 1970s, after which the government declared the housing crisis solved and that there was no need for any more social housing in Japan. The situation in Japan gradually shifted from a shortage to an excess. Due to an excess in housing, the Danchi housing in Japan grew neglected. Instead, it became popular to knock down housing and rebuild, and mansions became the most desirable form of housing.
The fall in popularity of the Danchi social housing in Japan had devastating effects that spiraled; the space grew old due to a lack of renovations so no new residents moved in, therefore the value of the buildings fell and left residents, now growing elderly, stuck in the buildings.
However, in recent years Danchi housing in Japan has been experiencing a revival with companies like Village House choosing to renovate and reimagine Danchi buildings, making them better than ever. Some apartments have been renovated with Muji design, to incorporate the stylish minimalist that Muji is known for. Village House's Danchi apartments are now almost unrecognizable from where they were before – they have become a gold standard for affordable, modern housing.
Benefits of Danchi Renovation
Once it was a great form of social housing in Japan, and now it is a great opportunity to find affordable housing in desirable areas. Although there are some costs involved, Danchi renovation is a great way to save money, it is much cheaper compared to the expensive new-build properties.
Since Danchi buildings were built in areas growing in popularity in the 1950s and 60s, they tend to have an excellent location. The areas where the old Danchi were built have since become central to many of the cities, and those not located in central areas are instead located in desirable suburbs. Danchi apartments are conveniently located close to train stations and supermarkets.

Danchi renovation is a perfect example of reusing what is already there, and of making something new out of something old. Renovated Danchi apartments can be considered a more sustainable approach to housing. For more sustainability tips, you should check out another of our articles, where you can learn all the tricks to making your kitchen more eco-friendly.
Though the image of Danchi buildings grew negative with their neglect, the new renovations bring a new spirit and excitement into these living spaces, once again it has become an affordable housing option for the modern lifestyle. Danchi are often found in film, TV, and manga, as they have been an important part of Japanese culture through history and will continue to be in their increasing popularity.